P1
Welcome to P1 🤓
The boys and girls in P1 are working really hard at learning their letter sounds and their counting. At West Winds, we use the 'Handwriting Without Tears' programme to teach the children how to form their letters and numbers; this is a multi-sensory approach where the children experience writing letters and numbers in different contexts e.g using playdough, 'wet, dry, try' and constructing letters with different plastic pieces.
The children really love playing outside, whatever the weather! They especially love climbing trees and riding on their wheeled vehicles.
During Anti-Bullying Week, we read the story 'Have you filled a bucket today?' by Carol McCloud. The children in P1 are great 'bucket fillers' (making others happy) and are able to know when others are 'bucket dipping' (being unkind).
Scroll down the page to see P1 in action!
Miss Carson 👩‍🏫
Latest School Photos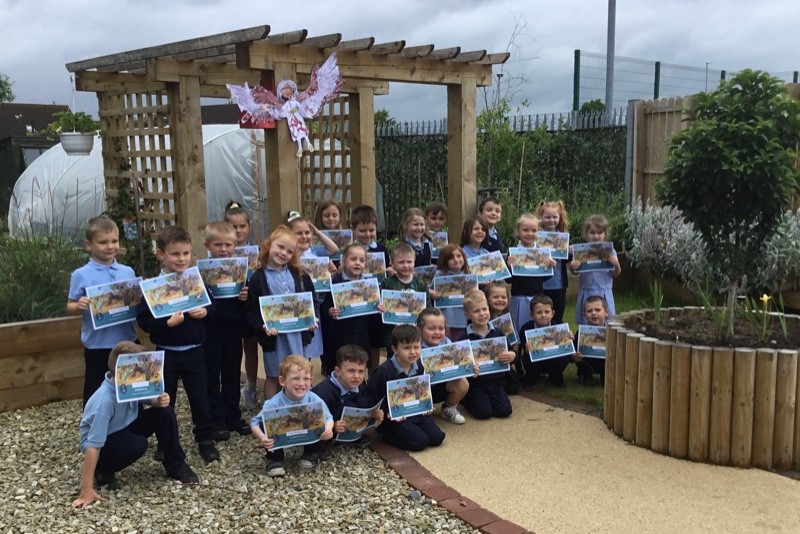 Guardians of the Wild
Making friends with a tree.
Den making.
The smells of nature.
Bird watching binoculars.
Meeting a mini-beast
Target games
Turning taking games
Magnetic dart board
Aiming at a target
Throwing javelins
Musical statues
Musical chairs.
West Winds Primary School and Nursery Unit, Sunderland Park, Newtownards BT23 4RQ Phone: 028 9181 5212