P1
Homework is sent home with the children on a Monday and returned on a Friday. Four activities are given to be completed over the course of the school week, usually consolidating the learning which has taken place the week before. Activities include numeracy, literacy, pencil and scissor skills, phonics and can take the form of a written or practical task.
Children are also sent home reading books to be shared at home- these will include books from our reading scheme once formal reading begins, and until then picture books.
Topics
This term our topic is based on the book 'The Lighthouse Keepers lunch'. Written by Rhonda and David Armitage, we are currently reading all about the characters Mr and Mrs Grinling, their cat Hamish and the pesky seagulls, who keep eating Mr Grinling's lunch.
In line with this topic we are learning all about lighthouses and their function, learning how to keep well and stay healthy through healthy eating, exploring weight and developing the language associated with weight, as well as exploring forces (push and pull) and sources of light. As part of their homework, some of the P1 boys and girls have even been to visit Donaghadee lighthouse!
We are also working hard learning our sounds and writing the letters in line with the Jolly Phonics scheme- so far we have covered s,a,t,p,I,n,c,k.
In numeracy, we have been learning to count in ones, forwards and backwards, up to ten and this term we are focusing on number up to 5- learning to recognise and write the numeral, and makes sets of the same object up to five.
Latest Photographs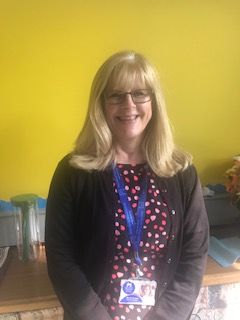 West Winds Primary School and Nursery Unit, Sunderland Park, Newtownards BT23 4RQ Phone: 028 9181 5212